The environment is a common heritage, and its components (natural resources and environments, animal and plant species, biodiversity, ecosystems, etc.) must be protected.
The preservation of the environment has become a global issue, synonymous with responsibility towards future generations.
In France, the 2005 constitutional reform established that the law would determine the "fundamental principles" of the preservation of the environment" (art. 34) and incorporated the Environmental Charter into the Constitution. This proclaims in particular that "everyone has the right to live in a balanced environment that respects health and that "public policies must promote sustainable development".
At the same time, the so-called "Grenelle de l'environnement" laws have the climate as their central objective and aim to divide greenhouse gas emissions by four by 2050. The sectors most concerned by this issue are construction and transport, which alone accounts for 40% of total emissions.
The environmental performance of structures is at the heart of this commitment and applies to any construction or urban planning project, from the programming phase to construction or renovation, operation and deconstruction. In other words, environmental performance is assessed over the entire life cycle of the work.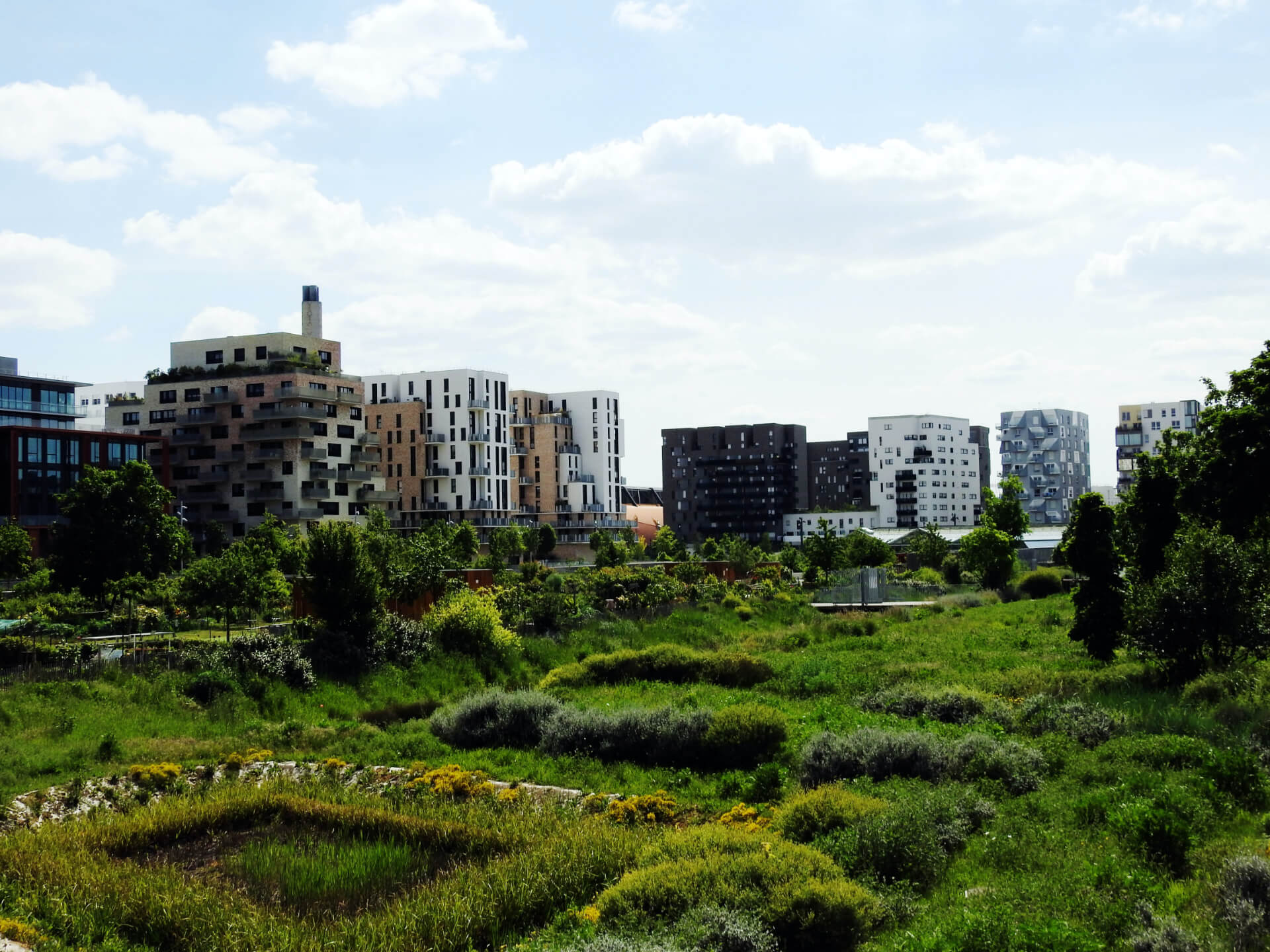 Objectives of the Respect for the environment commitment
For each operation, three major objectives underlie any eco-designed and eco-managed project for the construction or rehabilitation of buildings and urban planning operations:
Reasoned use of energy and natural resources: taking resources in a reasoned way, using renewable resources, promoting reuse, re-use, recycling, choosing solutions offering an appropriate lifespan, optimizing networks… so many parameters to be considered integrate into an eco-design approach to achieve this objective;
The limitation of pollution and the fight against climate change: controlling the entire life cycle of the building or urban development to limit the pollution of water, air and soil that the work can generate at all its stages (construction, working life, deconstruction).
The preservation of nature and biodiversity: buildings, infrastructure and urban planning have an impact on living environments (animal, plant and mineral species) which must be taken into account in any construction project.
These 3 main objectives are integrated into the HQE Reference Frameworks through 5 families of commitments, each adapted to the nature of the operation (Building, Urban Planning, Infrastructure).
For the building
Resources and waste
Material resources (excluding energy): the economical use of resources often generates many other environmental benefits. For example, raw material deposits are increasingly difficult to exploit (distance, drop in concentration, depth of extraction, etc.). For non-renewable resources, the sustainable management approach prevails, associated with the use of renewable resources and the circular economy (recycling, reuse, reuse).
Soils: particular attention will be paid to the soils, to optimize the use of the plots.
Waste: limit the production of waste through design, reuse, recycling and recovery throughout the building's life cycle.
Energy and climate
Limitation of primary energy consumption, peak shedding capacity, power limitation (reduction of needs), contribution to the optimization of network management, renewable energies, consideration of gray energy, diversity of energy supply…
Limitation of greenhouse gas emissions (carbon footprint) related to the building and the transport of users over the entire life cycle of the building.
Water
Particular attention is paid to the consumption of drinking water, the management and recovery of rainwater and gray water, the contribution to the optimization of network management, etc.
Pollution
The building, throughout its life cycle, can generate, throughout its life cycle, water pollution (surface water and groundwater), air (emissions of pollutants, VOCs, etc.), soils (upstream soil depollution, analysis of the building's impact on soil pollution).
Nature and Biodiversity
Ecological continuity: ensure the continuity of the green and blue grids, ecological corridors both on the production sites and for the building, the shapes, volumetry and exterior fittings of which can limit or even avoid the effects of cuts or barriers.
Biodiversity: protect animal and plant species on the site with their life perimeter, limit soil compaction induced during the construction phase, manage discharges (dust, waste, washing water, etc.) and any pollution. Limit sources of danger and nuisance to the living on roofs, facades and outdoor facilities, management of unwanted populations (mosquitoes, cockroaches, etc.) in order to limit their effects on occupants.
For urban planning
Resources and waste
Prevention of construction waste: deconstruction, reuse, recycling, reprocessing sector, etc.
Land management and reclamation, including polluted land
Environmental choice of products, equipment and services (consumption of raw materials and production of waste, reprocessing channels, etc.)
Management of domestic and business waste (collection, recycling, recovery)
Energy and climate
Energy production and storage
Energy efficiency and sobriety
Development of renewable and recovered energies
Avoid, reduce and offset greenhouse gases
Water
Water cycle management: rainwater, river and groundwater
Drinking water savings, reuse
Wastewater management and sanitation
Protection of catchment areas and groundwater
Pollution
Reduced air pollution
Control of water and soil pollution and health risks
Control of light pollution
Nature and biodiversity
Protection or even restoration of local ecosystems (biotopes)
Continuity and connectivity of the green, blue, brown and black frames
Preservation of animal and plant species
Nature in the city (green spaces, access to nature, etc.)
For infrastructure
Resources and waste
Infrastructure waste reduction and management
Energy and climate
Limitation of traffic-related greenhouse gases
Limitation of infrastructure energy consumption
Energy management
Water
Water management during the construction phase
Stormwater management
Drinking water savings
Pollution
If necessary, management and recovery of polluted land
Nature and biodiversity
Protection of fauna and flora during the construction phase
Choice of local plant species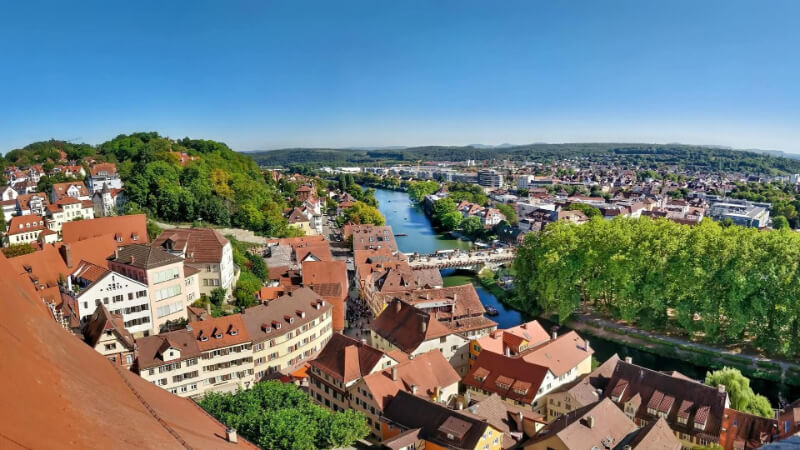 Frame of reference and definition
Go directly to the HQE reference frameworks for sustainable building, development and infrastructure, and to the thematic definition frameworks.
Les publications associées
Building development and infrastructure at all stages of their life cycle – construction, operation, renovation – are at the heart of the DNA of the HQE-GBC alliance and its members, in a transversal vision combining quality of life, respect of the environment, economic performance and responsible management.