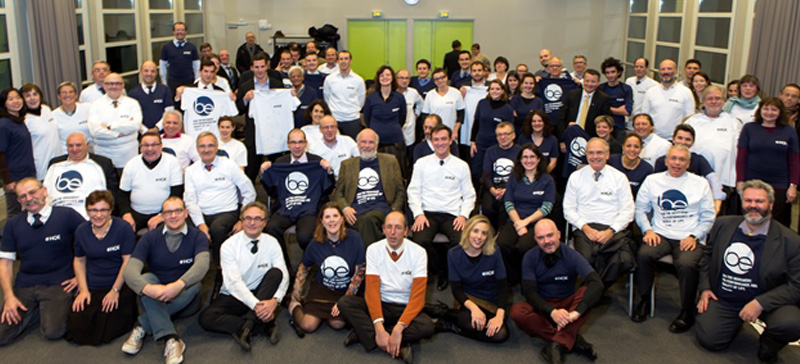 L'Association HQE - France GBC conduit depuis 2011 un programme collaboratif d'innovation « HQE Performance ».
Alliance HQE –  GBC France has been leading a collaborative innovation program since 2011 called « HQE Performance ». 
It aims at defining, experimenting and implementing a performance-based assessment of the different goals of a sustainable building. We need a performance language, understandable for all, with scientifically-based and scientifically-measured objectives, to make good choices and facilitate the decision-making process while promoting dialogue between all stakeholders.
To do so, HQE Performance is working on:
Calculation methods, to know how to calculate and what is accounted for
Emergence of reference values to position the results
Communication on the results so they are understandable for the final user
Current work and operation HQE Performance projects:
Respect of the environment:
Biodiversity
Environmental performance and life-cycle assessment (LCA)
Quality of life:
New innovation topics to anticipate the challenges of tomorrow
On March 24th 2016 during the General Assembly of HQE Performance, Alliance HQE – GBC France officially launched the 6 new topics of collaborative innovation for the 5 years to come.
The new reference framework has broaden the traditional « health and comfort » approach to new topics like services, risks, « living together ». It is now very important to focus on:
– resilience and adaptation to climate change, this topic is led by Alain Cauchy, Director of Heritage at SNI group, at the heart of commitments following COP21. All players must act towards the same goal and define common references to do so.
Quality of the work environment, led by François Berthier, director of the work environment at TECHNIP, deputy secretary general of ARSEG, in charge of the prospective on the topic of the quality of the work environment. This topic can become an aggravating factor or on the contrary reduce the psychosocial risks. Studies are ongoing to try and assess in parallel the impact of buildings on productivity.
– Pooling and the service economy, highly potential topic for the reduction of the environmental footprint of the buildings while offering a good quality of life to users. It is important to identify and remove all barriers preventing the growth of this topic (practices, legal and financial models…).
– Contribution to the territorial economic development and its measurement because local authorities really demand it. The aim is to help them identify and support projects that can create jobs, bring economic attractiveness to the territory and stimulate the innovation capacity of professionals.
– Connected buildings and network: the fast evolutions in the digital field can reveal various opportunities for the sustainable building for all.
– Finally, neighborhood performance, opening HQE Performance works at a new scale. The association has been working on this topic for over 10 years with « HQE for urban planning ». For now, the focus has been on project management but the increasing demand for energy positive, low-carbon and smart districts showed a big expectation in terms of performance.
On all these topics, the building and urban planning professionals need common metrics. HQE Performance will support them thanks to its experience in collaborative innovation. If you wish to contribute, do not hesitate to get in touch with us.