HQE is a brand owned by Alliance HQE-GBC France in France and abroad.
Name and logo

On January 30th 2017, the association resulting from the merger between Association HQE and France GBC changed name and logo. 
the word "Alliance" refer to the variety of professionals involved and the action mode of the association: through partnership and networks. 

HQE, well-knowned brand, owned by the association.

GBC France, to show it is the French chapter of the World Green Building Council.



The short name of the Association is "Alliance HQE-GBC".
The logo is tailored for members and sponsors.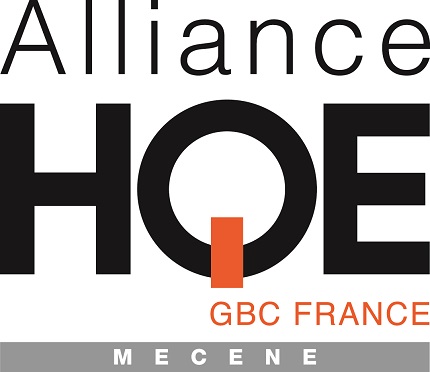 The brand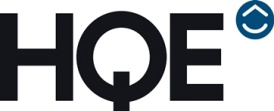 The logo shows the HQE expertise at both technical and human level. It is used for the "HQE" commercial activities and services. 
HQE brand territory
The HQE™ brand territory consists of four key elements showing its positioning:
HQE™ logo,
A signature « The way to progress »,
A slogan « beHQE »,
Specific round and square graphic design.
Use of the brand
Alliance HQE-GBC owns the HQE™ brand
HQE is a brand owned by the Alliance HQE-GBC in France and abroad. Several HQE™ brands have been registered.
There are no
HQE™ material, product or equipment
HQE™ construction site
HQE™ project except duly certified projects
HQE™ training except duly accredited trainings
HQE™ professionals except HQE™ certification référents